Indonesia Digital Marketing - News
DENPASAR, Indonesia – 14. August 2020
L.E.S Webinar Season 3rd - Pak Kriss and Anang - Covid-19 and Digital Marketing
Transcript / speech notes: Digital Marketing during Pandemic
What is digital marketing and what is involved, especially during Covid-19
Do you know your audience during Covid-19?
Is this audience big enough?
Do you have the right products and property for this audience right now?
Is your web page ready for digital marketing?

Right content & promos?
Smooth and right page speed, performing and error free

What's is your business model and budget for digital marketing?
Budgeting:

Professional Digital Marketing start from USD 1.000 per months
You don't have it? Just run posts at Instagram, Facebook groups or others which fits your biz

Run for the moment a little bit digital marketing (aka branding) for Post-Covid-19 times

Since we do not know when Covid-19 goes away, you need to monitor picking up markets in your website analysis
Run a small budget for branding: Keep future customers dreaming about Bali, your properties, your promos and packages
Some additional words to SEO, website analysis, etc
How to improve hotel's organic visibility in Google:

There is no simple and quick solution around, but Google honors things like:

write regular content about your property, products and promos
write for humans, not for bots
write for your web page and push it into other channels too (Fb, IG etc)

if you have budget, hire a SEO copywriter

SERP optimizations: Your position at Google – this need budget
Always consult your analysis to see your market and to see visitor's behavior and patterns
Do not think about "conversion"-tracking – generally spoken: this is not working while COVID-19, since this need bigger amount of data and bookings
But monitor your campaign and posts, this tell you what can work well or not

Add tracking information to all of your published links
Is it worth to make promotions during pandemic?
If you are happy with a 5-10% average occupancy, then this cash-flow helps to maintain the property operation and keep it in good shape for post-Covid-19 time
We have seen both: Open and closed properties, which makes mostly sense, plus some exceptions
Adjust your expectations: We will not see the same tourist patterns for 2020 and 2021 what we had in 2019

Prepare for FITs
Prepare for niche markets
Be happy and stay healthy
Last but not least:
Tweak your website to meet customers' expectations with and after Covid-19: add Covid-19 information, all pdf file for menu, terms, tv, etc on the site (people/guest do not need to touch anything)
Our thanks go to the Committee Of L.E.S:
WB. Prayoga, Seminyak Paradiso
Gede Suwardana, MAJA Experience
Gede Pastiama, Adi Dharma Group
Yoga Wibawa, Bali Mandira
Jo Hendro, Sun Island Bali Group (SIS & SIGG)
Wisnu, Zin Canggu Management
Ganggang Yudy Istirawan, Fontana Hotel Bali
Putu Maheswara, J4 Hotel Legian
Octo Refa, The ONE Legian & Hotel Villa Lumbung
Sri Kesuma, Fashion Hotel
Yuli, Bliss Surfer Hotel
I Gusti Agung Istriyanti, Legian Paradiso Hotel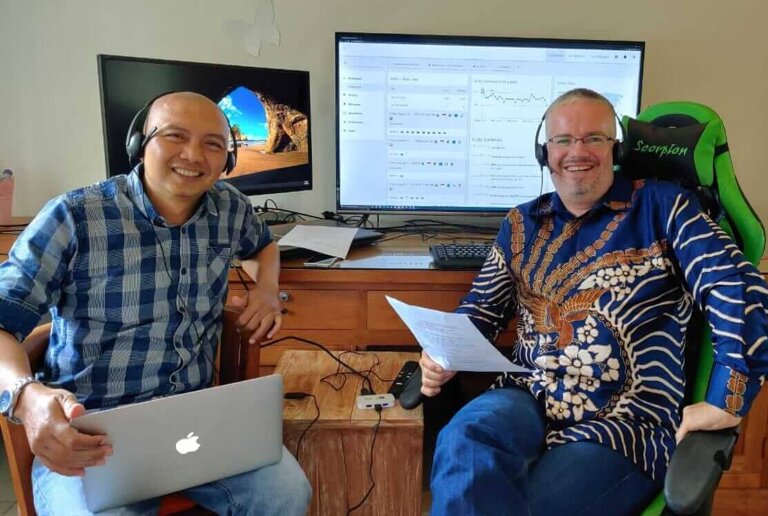 DENPASAR, Indonesia – 1. January 2019
Digital Performance Framework developed by BiruDaun
Improve the technical performance of your website significantly, make Google happy and get more website visitors.
In the past year we had developed a framework that was based on the technical parameters recommendations of Google Page Speed ​​and we implemented it in the first websites. [If you are interested in technology, you can read more following the links listed below.]
In November of last year, Google has raised the bar even higher, and now a lot webpages in the market have issues from a Google Page Speed Index perspective.
But not with BiruDaun. Our developed web page framework helps us here and for all new relevant websites this year we will implement the new standards.
One significant result will be that the main content of a web page will be downloaded on average less than a second to website visitors, even with a fully blown up WordPress.
Why do we do this for our customers and why this is important?
For us it is important that also Google is satisfied with a web page on the technical perspective.
Because, to keep it simple, if Google is satisfied with a customer web page, then Google honors with a better ranking.
Related Links: https://developers.google.com/speed/pagespeed/insights/ or https://www.indonesia-digital-marketing.com/think-with-google/ or at https://developers.google.com/speed/docs/insights/v5/about
For more information please contact: Pak Kriss [email protected]
BiruDaun Web Studio, Denpasar and BiruDaun Digital Marketing, Kuta Selatan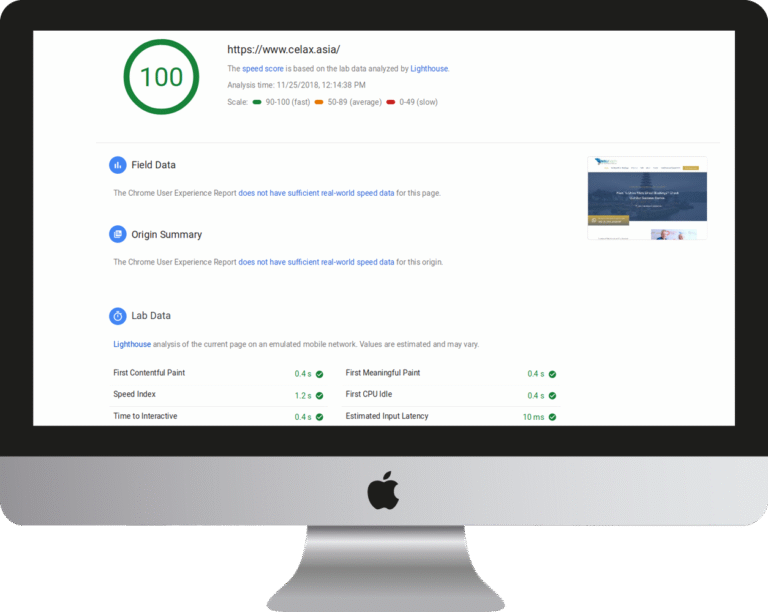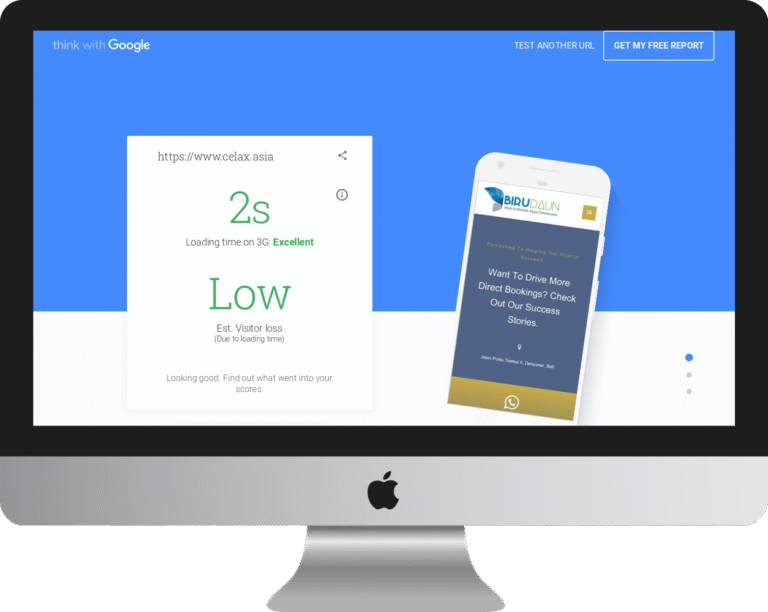 DENPASAR, Indonesia – 1. December 2018
Up to 50% Direct Bookings at your property & up to 50% discount at the cost site!
A little bit of history: 2017 we launched a new digital marketing collective for our Bali customers which saw our first members significantly increasing their direct bookings, occupancy and ADR. After less than 12 months our collective is achieving up to 50% direct bookings at up to 50% discounted cost per booking and we are now opening this to a select group of new customers.
Since we are a small high tech company located in Bali it is not easy to deal under large corporation conditions and we do not want to operate with more overhead which will affect our pricing.
Long story short: This exclusive club is open to a small group of customers and we have some prerequisites: Your property should be owner-operated or with management who have budget, sales and marketing authority and a good understanding of digital marketing and how the internet works.
If this sounds like a group you want to join, you can do this now – please click here.
Some financial figures: You would like to have around IDR 500 juta per month in direct bookings? Then expect cost of about IDR 40-60 juta per month. Maybe a little less at the beginning.
The program runs around 12 to 18 month and you can expect results based on our experience within 6 to 12 months.
Since you no doubt have a good understanding of digital marketing, there is no need to explain what it is, but just in case check out link to refresh: https://www.indonesia-digital-marketing.com/audience-serv-bali/ (Updated Link)
DENPASAR, Indonesia – 1. January 2018
Digital Marketing Framework developed by BiruDaun
Greatly improve your CPC and digital marketing campaign and get more relevant webpage visitors.
For the past 9 months, BiruDaun Web Studio & Digital Marketing in Denpasar, Bali has developed a Digital Marketing Framework to significantly improve the quality of website visitors for CPC or Digital Marketing campaigns.
The BiruDaun Digital Marketing Framework works seamlessly with Google Ads, Google Analytics and Matomo, the world's top three platforms.
Using BiruDaun's Digital Marketing Framework, our customers can gain a significant competitive edge in the online business, resulting in better website visitors and more direct bookings at a lower cost.
Bali, Indonesia is a competitive market and with the use of BiruDaun's latest high technology, our customers can significantly outperform their competitors and notably improve their cash flow and margin.
BiruDaun's Digital Marketing Framework works independently of the industry and will be implemented early next year for the first customers.
More details at https://www.indonesia-digital-marketing.com/the-club/
For more information please contact: Pak Kriss [email protected]
BiruDaun Web Studio, Denpasar and BiruDaun Digital Marketing, Kuta Selatan

Quality services meet or might exceed customer expectations. Empirical studies have shown that good service quality improves economic competitiveness.

The most important aspects of quality are anchored in the concept of quality management and these are equated with a culture. There are many aspects of quality in a business context, although primarily the idea is that the business produces something, like our services. These services and their creation include many types of processes, procedures, equipment, and investments, all of which fall under the quality umbrella.
Denpasar, Bali, Indonesia – 6. Januari 2020
Audience Serv Indonesia meningkatkan potensi "direct bookings" di tahun 2020
Hotel Revenue and Distribution Summit yang ke-7 telah terlaksana dengan baik di Magani Hotel, Bali, pada Desember 2019 yang lalu. Saat ini kami mulai menyusun portfolio yang menggambarkan keberhasilan klien2 kami pada beberapa bulan terakhir ini.
Kemitraan ekslusif antara Audience Serv APAC dan Celax, yang diperkenalkan sebagai Audience Serv Indonesia di bawah bendera BiruDaun, melahirkan cara baru dalam meningkatkan "direct booking" bagi hotel2 serta villa2 di Indonesia. 
Di tahun 2020 ini kami memperluas usaha kami dengan portfolio layanan yang dinamis yang menitikberatkan pada kekuatan kami dalam pangsa pariwisata / perhotelah di Indonesia. 
Audience Serv Indonesia adalah portofolio layanan yang dioptimalkan untuk industri perhotelan di Bali dan Indonesia, dari hotel kecil hingga menengah, baik brand nasional ataupun global di lokasi kelas A dan B. Kami menangani penjualan, dukungan, serta pengembangan di wilayah Indonesia, sementara Audience Serv APAC menyokong kegiatan kami dari luar negeri. Audience Serv Indonesia dapat dihubungi di https://audienceserv.id
Portofolio layanan kami untuk desain & aplikasi web, kecepatan & analisa web tersedia untuk perusahaan menengah di https://birudaun.net/, sementara kami melayani pasar menengah ke atas di https://wordpress-517393-1653706.cloudwaysapps.com portofolio.
Perusahaan kami Celax meliputi portofolio, sebagai inkubator dan konsultan teknologi tinggi, dan salah satu penggerak dan sumber solusi pemesanan yang inovatif. Rincian lebih lanjut akan tersedia di https://www.celax.asia/
DENPASAR, Indonesia – 1. November 2019
Audience Serv: Paket Pemesanan Langsung Hotel (Direct Bookings) Sekarang Tersedia di Indonesia
Audience Serv APAC dan BiruDaun Web Studio & Celax Digital Marketing telah menandatangani perjanjian kemitraan penjualan, layanan dukungan dan pengembangan secara eksklusif untuk Indonesia dan sekarang dikenal sebagai Audience Serv Indonesia.
Audience Serv adalah agensi media digital internasional berlokasi di Singapura, Hanoi, Berlin, Munich, Amsterdam dan Barcelona. Audience Serv Asia adalah agensi pemasaran digital dengan layanan lengkap.
Audience Serv APAC menitikberatkan pada pengembangan promosi online yang tepat sasaran dengan fokus pada Biro Perjalanan & Perhotelan, Keuangan, Otomotif, Barang konsumen yang bergerak cepat (FMCG), dan Telekomunikasi.
BiruDaun Web Developer & Celax Digital Marketing adalah perusahaan pengembangan komunikasi interaktif berbasis web untuk berbagai bisnis di Indonesia sejak tahun 1994. Pada tahun 2017, kami mengembangkan solusi di atas rata-rata untuk pemasaran digital. Klien hotel kami telah mengungguli pesaing mereka dan membuat pemesanan langsung atau lebih dikenal sebagai "direct booking" terus meningkat.
Audience Serv Indonesia sekarang menawarkan produk utama "Pemesanan Langsung Hotel" di Indonesia dan Bali, untuk hotel kecil, menengah hingga taraf nasional dan internasional di berbagai lokasi strategis.
Indonesia, pada khususnya Bali, Yogyakarta, Lombok, Labuan Bajo, Jakarta dan Surabaya adalah pasar yang sangat kompetitif. Dengan menggunakan teknologi teknologi terbaru dari Audience Serv Indonesia, pelanggan kami secara signifikan mengungguli pesaing mereka dan, khususnya, meningkatkan arus pemasukan pendapatan dan keuntungan (margin) mereka.
Kami telah membuat hal ini mudah bagi Anda untuk menerima Pemesanan Langsung (Direct Bookings) untuk properti Anda di Indonesia – hubungi kami di sini: https://www.indonesia-digital-marketing.com/audience-serv-indonesia-easy-on-boarding/
Kami mencari distributor dan agen yang berfokus pada hospitality di Indonesia. Apply now!